Don't Let Regulatory Compliance Distract You From Achieving The Best Outcomes For Your Customers
Published 20th March 2019
"Regulatory compliance."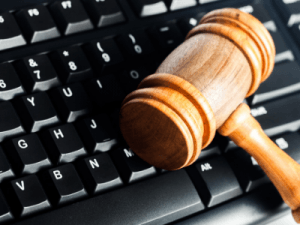 Two words that come up time and time again when we meet potential new customers and ask them to describe their pain points or barriers.
Whether they're running a Health & Well-Being, Employability, Skills & Learning, Rehabilitation & Justice or Economic & Social Development programme, all of our customers will have a stringent set of rules and policies to follow.
And for good reason too! Many beneficiary support programmes help vulnerable groups of people and through regulatory compliance, programme deliverers can be confident that their programme will run exactly as planned: delivering support to those individuals identified as most in need.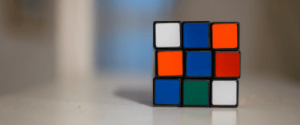 It might surprise you to hear this, but we actually love to hear about our customer's pain points because we love to design solutions to address these issues. Building in regulatory compliance to the ICONI platform was not only essential, but it was also one of the most important features to get right.
Tendering for a beneficiary support programme? The ICONI platform offers complete regulatory compliance.
Regulatory compliance usually exists at multiple stages for our customers. Sometimes it will be required at the commissioning stage. So if you are tendering for a programme and the funder has requested compliance during the operational delivery, by choosing an ICONI software solution, you can be confident that you have met this criteria, because it is built into the heart of our platform.
Be reassured that your Advisors are following operational compliance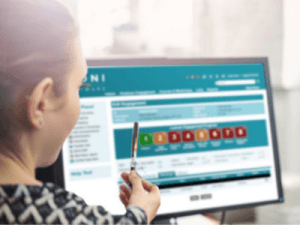 Compliance plays an essential role in the customer support journey, and the ICONI platform enables you to ensure that your Advisors are following operational compliance.
When we work with our customers, during the consultancy stage, our experts work collaboratively with you to talk about the tailored solution for your programme.
Together they will:
Work with you to map your customer support journey: the support stages will mirror your operational delivery.
Visually RAG-rated Stages: a visualisation of each stage of the support process highlights to Advisors, which stages are started (Red), ongoing (Amber) or completed (Green).
Built-in criteria in each stage of the journey: enabling business rules within each stage, ensures that Advisors only progress the customer to the next stage, when all actions have been completed.
Documentation Production: regulatory or programme-specific documents can be automatically generated from our software solutions, containing all required data fields.
Caseload Reviews: our solution notifies users which caseload reviews are to take place and records the outcome of these reviews as part of the compliance procedures.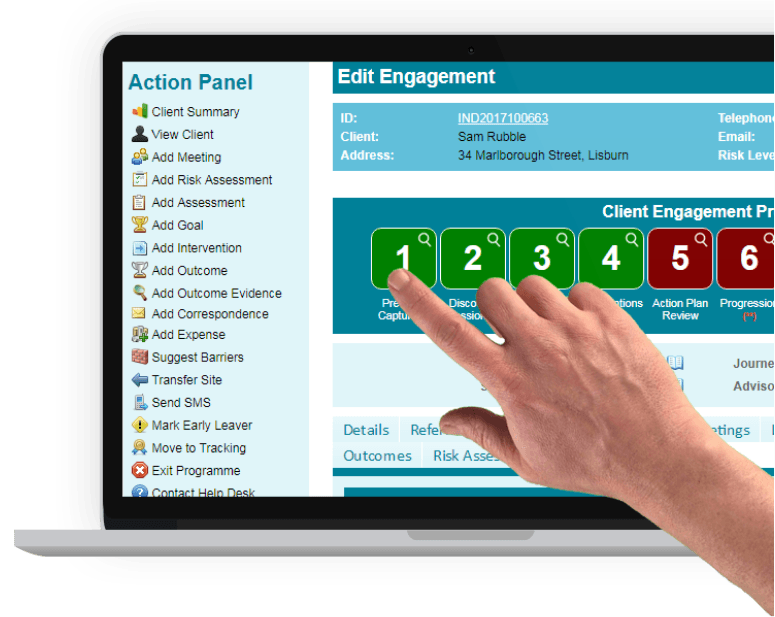 How regulatory compliance gave complete visibility across a large scale work programme
Shaw Trust selected ICONI to implement a fully compliant solution to deliver the Department of Work and Pensions (DWP) Work Programme. With over 20,000 customers supported each year of the programme and 14 end-to-end programmes in multiple locations, stringent regulatory compliance was required. ICONI successfully implemented an operationally complex solution that gave Shaw Trust complete compliance across every stage of this national programme.
Focus on programme outcomes, not operational delivery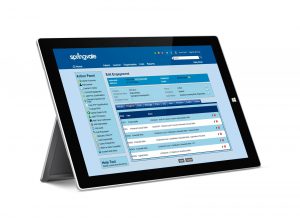 Regulatory compliance does not need to be a barrier or pain point, nor should it distract you from achieving operational success.
The ICONI platform has been designed to let you, the programme deliverer or case manager, put your time and focus into where it is most needed: supporting programme beneficiaries and positively changing lives. If you would like to learn more about how we can help you – let's talk.