ERSA Report: Work Programme Success
Published 8th January 2018
ERSA this week published the latest Work Programme performance report, the report contains the most up-to-date statistics available in the public domain with official statistics being posted in March 2018.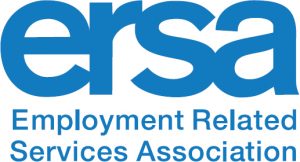 The main points from the report include:
Over 59,967 job-seekers on Employment Support Allowance have gained work.
Over 205,225 18-24 year JSA claimants found work through the programme
Over 414,227 JSA 25+ claimants found work through the programme
The total number of people who successfully gained employment because of the Work Programme (as of September 2017) stands at over 852,095
From reading the report, it was clear to see that the longer that someone was receiving support the more likely it was that the outcome would be successful.
Programmes like this will continue to evolve to offer support to those most in need and further reduce the UK's unemployment rate. The new Work & Health Programme and Fair Start Scotland have begun to roll out across the UK and it will be exciting to see the results of these in months and years to come. The full ERSA report can be read here.
With such important work being carried out every day, we at ICONI are happy and proud to be able to offer our CEP software as an easy, useful and unique solution for any organisation aiming to deliver an employability initiative. We have been proud to support the Work Programme and we are extremely excited to be part of the Work & Health Programme.
If you would like to know more information, please contact us.