Further growth for ICONI as Shona Tolan joins the Software Development team
Published 17th September 2019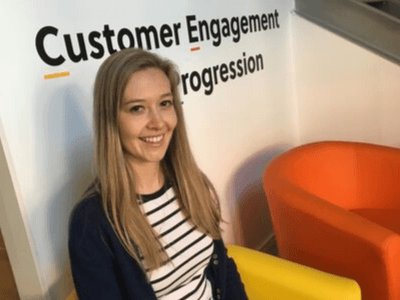 We are pleased to welcome another new member to the ICONI team! Shona Tolan has joined our growing software development team and takes up the role of Software Developer.
A recent MSc Graduate from Queen's University Belfast, Shona's scientific background and long-standing interest in STEM made her well-suited to the ever-evolving field of software development. Her analytical interests and scientific understanding are complimented by a wealth of experience gained in customer service environments, which include community pharmacy and software operational support for a global diagnostic laboratory.
Senior Software Developer, Stephen Kelso commented, "We are thrilled that Shona has joined ICONI. With a strong mix of problem solving skills and logical thinking, Shona is a perfect fit within our growing software development team. I look forward to her utilising and growing these skills as we further develop our software platform".
ICONI supports organisations that help change people's lives via its programme delivery and case management software. Our Customer Engagement and Progression (CEP) software solution helps organisations responsible for delivering beneficiary support programmes including charities, Local Authorities and private organisations throughout the UK and Ireland. If you want more information or a demo of our CEP software, please contact call us on: 028 90319300.