Attending the Carley Consult Work in Progress 2017 event? Say Hello to us
Published 24th April 2017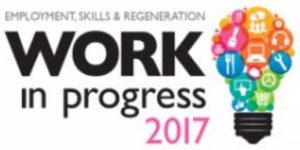 As an active supporter of organisations that help improve people's lives, ICONI Software is delighted to be sponsors of the third annual Work in Progress event organised by Carley Consult that is taking place in Birmingham Town Hall on Tuesday 25th April 2017. Work in Progress is the alternative annual employment, skills and health conference.
Our Customer Engagement & Progression software solution called C.E.P contains everything that you need to effectively deliver, manage and evidence your Beneficiary Support Programmes.
Come and chat with us at the Work in Progress event about your individual needs and we will arrange a webinar to show you how our solutions can help your organisation improve people's lives. Alternatively, if you cannot make the event visit complete this form on our website and we will quickly get back to arrange a webinar.
We are looking forward to meeting you! #WIP2017