ICONI Appoint Sarah Hamilton as Customer Success Executive
Published 29th July 2019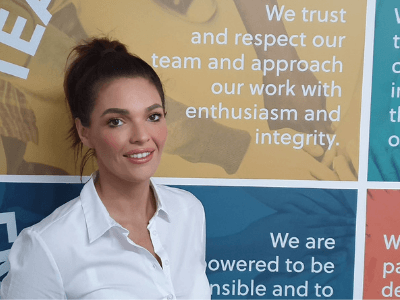 We are delighted to welcome Sarah Hamilton to the ICONI team! Sarah has joined us in the pivotal role of Customer Success Executive. Her main focus will be to support our strategic plan of enhancing the Customer Experience as ICONI continues to grow and expand.
Sarah brings to our team a solid background of client relationship management, gained within digital and technical environments – a perfect blend of experience which will benefit both ICONI and our Customers.
Head of Operations, Dean Carville commented, "We are very excited to have Sarah join the team. Her wealth of knowledge and expertise around Customer Service and Project Management will allow us to improve the level of service we offer to our Customers, which is crucial during ICONI's continual expansion. We take pride in being able to offer exceptional customer service and with the increased level of Customer support provided by Sarah's role, we can now protect this reputation and build on it as ICONI continues to grow."
ICONI supports organisations that help change people's lives via its programme delivery and case management software. Our Customer Engagement and Progression (CEP) software solution helps organisations responsible for delivering beneficiary support programmes including charities, Local Authorities and private organisations throughout the UK and Ireland. If you want more information or a demo of our CEP software, please contact call us on: 028 90319300.