ICONI are attending ERSA's event 'Understanding the Work and Health Programme: The Sequel'
Published 27th January 2017
We are pleased to be attending the upcoming event "Understanding the Work & Health Programme: The Sequel" being delivered by ERSA and The Learning and Work Institute on 30th January 2017. This national event will bring together over 150 key influencers from across the sector and will also give delegates the opportunity to meet the qualifying providers of the UAEHRS Competition.
This is a must-attend event for anyone with an interest in understanding, delivering or influencing the new Work and Health Programme.
ICONI Software supports organisations that help change people's lives, such as the providers of the current Health Programme. Our Customer Engagement and Progression (CEP) software solutions help you effectively deliver your beneficiary support programmes, maximise positive outcomes for your customers and improve their lives. This makes us the perfect software partner for the new Work & Health Programme.
Watch our short video below and get in touch with us find out how we can support you.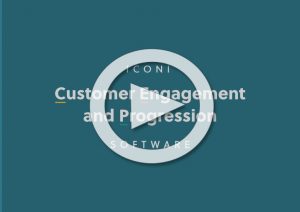 Click here to book your tickets to attend the 'Understanding the Work and Health Programme' event. We look forward to meeting you!