ICONI welcomes Brian Reid as a Non-Executive Director
Published 18th July 2016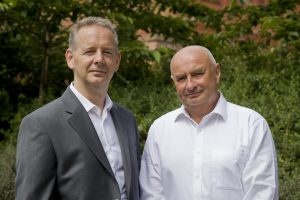 ICONI Software is delighted to announce Brian Reid as their newly appointed Non-Executive Director to its Board. Brian joined in April 2016 and has been tasked with driving the company's three-year growth plan and supporting the management team in all aspects of governance. He will look to make a significant contribution in maximising the opportunities for growth while delivering senior expertise on strategy, finance and governance.
On the appointment of this role, Brian stated, "I'm delighted to be joining the board of ICONI as the company enters into the next phase of its strategic growth. This is a dynamic and innovative company with excellent products and people and I hope to bring my experience of both business development and strong governance to bear in helping achieve our strategic goals".
Brian has worked within the IT industry for over 35 years and is an outstanding experienced business professional with a strong background in sales and marketing. His experience in the industry has included working with multi-national corporations including Kainos Software, Hewlett-Packard and Fujitsu. He is an honorary Fellow of the Sales Institute of Ireland since 1999; a member of the Institute of Directors since 1999 achieving Chartered Director status (C.Dir) in 2006 and serves on the Professional Development Committee of IoD since 2009. He was elected as a Fellow of the Institute of Directors (FIoD) in 2014. Brian has also acted as a non-executive board member for a number of other organisations.
ICONI's Managing Director, Liam Jordan welcomed this appointment and stated, "Brian has a wealth of experience which we are hoping to learn from to maximise our growth plans."
Celebrating its 16th year in business, ICONI has been through a significant period of change and successfully rebranded its image and launched a completely new website earlier this year. Additionally, there has been much time and effort spent developing a three-year strategic growth plan which has been overseen by Brian.
As well as an ambitious growth strategy, ICONI supports organisations that help change people's lives and recently ICONI introduced its Customer Engagement and Progression (CEP) software platform. This software is already in use within charities, local authorities and private organisations throughout the UK and Ireland.
To find out more about ICONI's CEP visit the website