The 'Inspiring Families' Employability Programme is launched in North & East London
Published 31st March 2017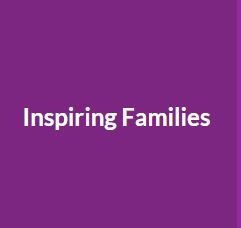 At ICONI Software, we work with and support organisations that help individuals to find sustained employment and with this is mind we are pleased to spread the word about a new Employment Support Programme being launched in London.
The programme is being launched on behalf of the Department for Work and Pensions (DWP), and aims to support individuals facing multiple and complex family issues to move into sustained employment
The three-year programme, named 'Inspiring Families', will run across ten local authorities in North and East London. The programme will be run through a network of expert partners. The aim is to help individuals become job ready through assistance with job searches, applications and interviews, as well as coaching and mentoring to increase motivation and confidence.
In addition, two national charities have been appointed to help those participants who require further specialist support. The Centre for Mental Health will provide mental health support and the Prison Advice and Care Trust (PACT) will offer tailored advice for ex-offenders.
The programme will be delivered in close partnership with Local Authorities, the Department for Communities and Local Government, as well as other local services.
The programme is voluntary for eligible individuals to join. To qualify, individuals must be unemployed or inactive in a family where there are multiple and complex barriers to work such as parents and/or children with a range of health problems or Parents and/or children involved in crime or anti-social behaviour
To find out if you are eligible to participate in the Inspiring Families programme contact Serco on [email protected]