Meet the team… Jodie Murphy
Published 20th October 2020
Name: Jodie Murphy
Job title: Customer Success Executive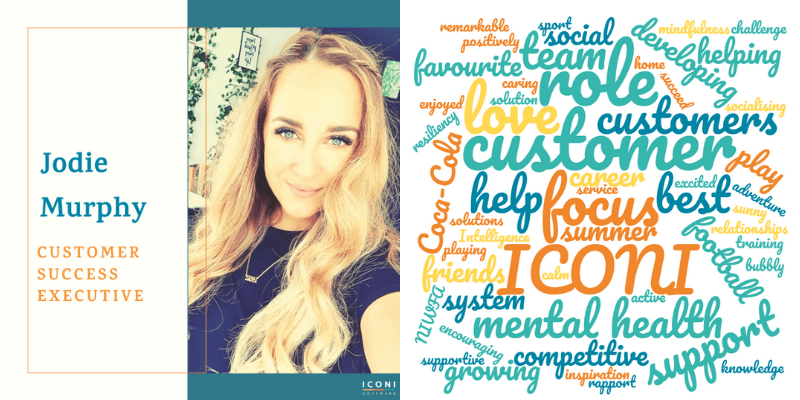 My background: I grew up in Lisburn in Northern Ireland, but recently bought and moved into my own house in Donaghcloney, a small village in County Down.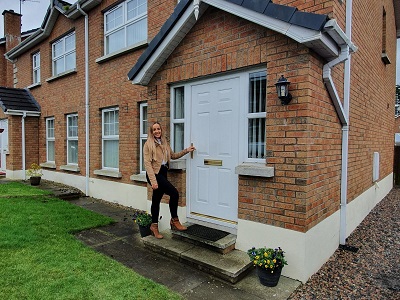 I graduated with a Business Management degree from Liverpool John Moore's. Since then I've spent most of my career in Sales/Business Development roles.
I worked for Coca-Cola Hellenic for 3 years before moving onto a role as a Business Development Manager for an Artificial Intelligence software company.
My past two roles have shown me the importance of 'Customer Relationships' and I am excited to focus on this aspect in my role with ICONI.
---
My role at ICONI: My main focus is on our existing customers – ensuring that we provide them with the best possible service. But within my wider role, I get involved in all stages of our customer journeys. This can include supporting a new customer, or helping an existing customer through their software transitions and changes.
---
What are your current challenges? Since joining ICONI in the summer, my focus has been on developing and growing my customer knowledge, and building a rapport with each of our customers. As our software is configured for each customer's individual operational processes, it has been important for me to spend time developing a deeper understanding of each system. With this customer and system insight firmly embedded, I can focus on how we can best support them.
---
My values and what drives me: Every day, I try to be the best version of myself, and continually try to improve. In my personal life, I try to help others, particularly those struggling with mental health issues. My motivation to help support the mental health of others comes from the training courses I've attended in the past, and the workplace initiatives that I've helped launch.
As ICONI provides a software solution that focuses on helping better people's lives, this drives me to better myself within my role, in order to support our customers. 
---
What I like about working at ICONI: ICONI's aim to provide software solutions to help 'positively change people's lives' is very encouraging, and I'm delighted to have met, and became a part of, an incredible team. They are very supportive, and so hard working. The team come up with fantastic ideas on a daily basis – it's an incredible environment to be a part of!
Starting my role and working from home each day because of the pandemic has been a bit strange. But ICONI has gone above and beyond to make me feel welcomed and supported in these unusual circumstances.
---
My perfect day: A perfect day for me would be going out for an adventure and a long drive, on a hot sunny day with friends. I am very outgoing and social, so I always love finding something new to do.
---
When I'm not working… I currently play football for a local team in Lisburn. We play in the NIWFA during the summer and the IFA Futsal league in the winter. From a young age, I have always been involved in sport and I love the social and competitive aspect. If I am not playing football, I love to keep myself busy and as active as possible – whether that's going for a nice walk, or socialising with friends.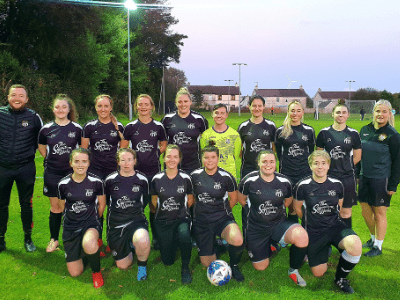 ---
My claim to fame: My claim to fame would be holding a 'Guinness World Record' medal. I gained this at the 2019 annual Coca-Cola Hellenic conference, where I took part in a Guinness World Records challenge for the 'most people crushing cans simultaneously'.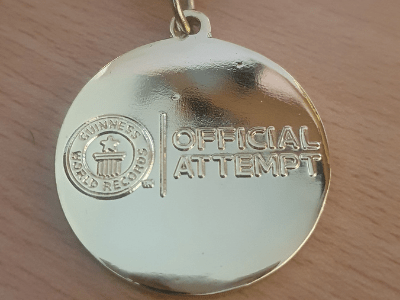 ---
My top 3 books or podcasts: My favourite book when I was growing up was Paula Radcliffe's, 'My Story So Far' because she was always an inspiration to me. Currently, I am reading a lot of mindfulness books as throughout this difficult year I think looking after your mental health is so important. Two of the books I've enjoyed most are from Fearne Cotton – 'Happy' and 'Calm'.
---
My favourite quote:  "Our greatest weakness lies in giving up. The most certain way to succeed is always to try just one more time." I love this quote from Thomas Edison because I think it's relevant to everything in life. Our biggest weakness is being scared of failing, or trying. I believe that resiliency is key to moving forward – lift the head up, and go again.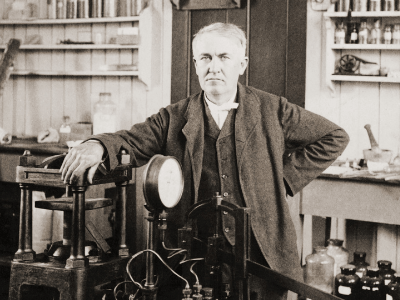 ---
My favourite place: I have visited many countries, and worked abroad in the past. The most amazing place I have ever been is Dubai. It instantly became my favourite place in the world. Such a beautiful and remarkable country!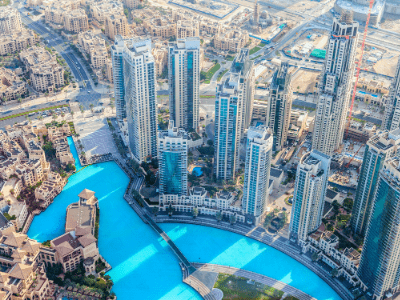 ---
How would my friends and family describe me? Bubbly; eccentric; caring; career driven; and insanely competitive!