Meet the team… Ryan Neill
Published 7th May 2020
Meet the team…
Name: Ryan Neill
Job title: Senior Cloud Engineer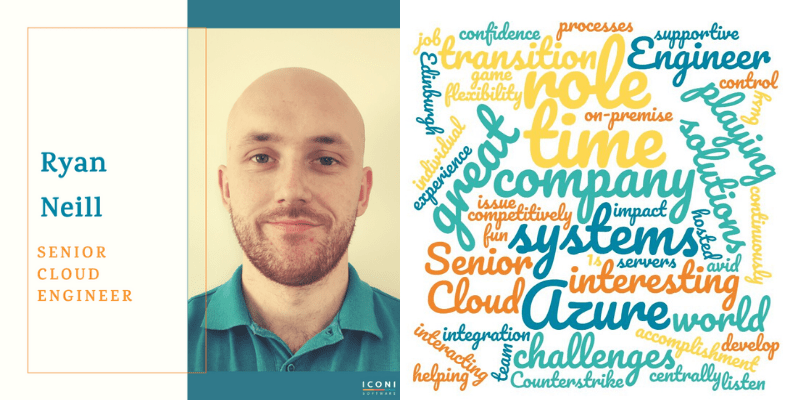 My background: I spent my childhood in Coleraine before heading to Ulster University, Magee, to complete my degree in Computer Science. After university I took up a role as a 1st Line Support Analyst in Derry, for a Cyber-Security/Policy Management company.
I've had the fortune of working with some extremely talented individuals along the way, helping me develop my skillset and giving me the confidence to undertake challenges regardless of whether it was within my comfort zone or not.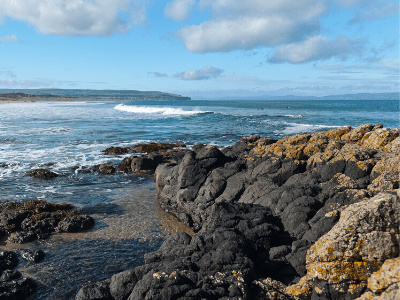 ---
My role at ICONI: My role has adapted throughout my time at ICONI. When I joined,  I was brought in to focus on improving/automating support processes. However, the longer I spent interacting with the development side of the business, the more interested I became. So I ended up taking on a Software Development role.
At the end of 2019, I decided I wanted to branch back into a more infrastructure-based role. Once again, ICONI were supportive and offered me the position of Senior Cloud Engineer. This role allows me to manage our Azure/On-Premise based solutions while keeping my finger on the pulse of our software solutions – supporting ICONI's committment to providing our customers the best possible experience across all our systems.
---
What are your current challenges?  Since taking on the role of Senior Cloud Engineer, my current focus has been moving our internal systems to Azure AD integration to allow us to centrally control access to our internal systems. We are also striving to transition our on-premise hosted systems and internal servers into Azure – which is keeping me busy.
---
My values and what drives me: I like taking everyday as a challenge and continuously strive to learn new things, improving both at an individual level, and as a team. 
---
What I like about working at ICONI: Working within a small company allows you to see your impact much more – you get to go home feeling like you really made a difference. There is also the freedom to take on challenges that may not necessarily sit within your job role. I have also enjoyed having the flexibility to transition my role to suit my interests and strengths, bringing benefits to both myself, and the company.
---
My perfect day: A perfect working day would be finally getting to the bottom of a complex problem. I sometimes find it difficult to switch off if I can't figure an issue out, so when it's finally resolved it gives me a great sense of accomplishment.
A perfect non-working day would involve a plane to somewhere sunny and a pint in my hand.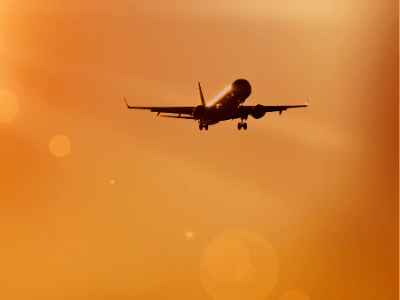 ---
When I'm not working… In my spare time I have started to get back into the gym, it's a great way to get away from everything and clear your head.
A lot of my remaining free time gets spent playing video games with my friends, or watching tv with the other half.
---
My hidden talent: I wouldn't say it's a claim to fame, but I have spent quite a lot of time playing a game which has become an esport as of late – Counterstrike – Global Offensive. I played competitively until I reached the highest level you can in the matchmaking on one of the popular platforms – FACEIT. I peaked in the top 1000 or so in the UK in terms of rankings. With the number of concurrent players that was enough for me. I still play for fun from time to time.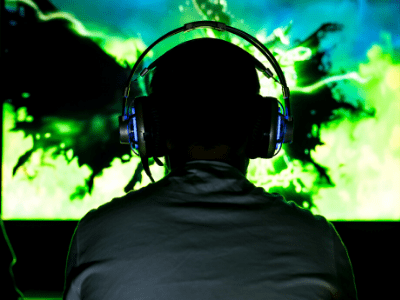 ---
My top 3 books or podcasts: I'm not the most avid reader in my spare time, but I do listen to the Joe Rogan podcast when he has an interesting guest on.
The most interesting guest he had – someone whom I hadn't encountered before – was retired Navy SEAL, David Goggins. If you haven't heard of him, I'd say his story is worth checking out. He also wrote a book which I have started reading.
---
My favourite quote: Not necessarily a quote, but I would have to say the Rocky films really struck a chord with me as a young man. In the first film, he's repeatedly told he's good for nothing and it can't be done yet, yet he manages to stand toe to toe with the champion of the world, and go the distance. This really inspired me to see it's not about winning, it's about not giving up no matter what life throws at you.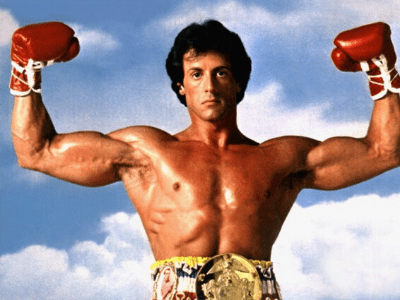 ---
My favourite place: Until a few years ago I wouldn't have said I had a favourite place to visit – but after going for a wedding I have to say Edinburgh is my favourite city in the world. The atmosphere is great, the weather around winter is perfect– usually ice cold but dry with blue skies. Great excuse to drop into the pubs to get warmed up.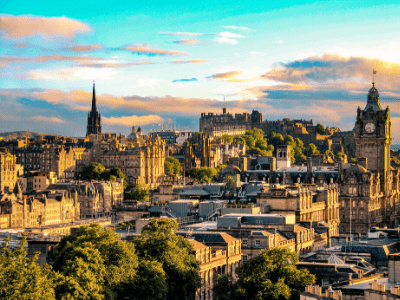 ---
How would my friends and family describe me? Loyal, I wouldn't be one to sugar-coat anything and a touch sarcastic from time to time.