Surviving lockdown – how ICONI kept our customers AND our employees happy
Published 27th July 2020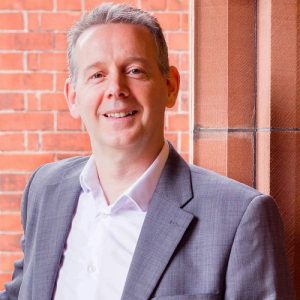 As the strict lockdown rules slowly start to lift, Liam Jordan, ICONI's Managing Director reflects on how ICONI tackled lockdown. He shares some of the ways he kept his teams connected, and how ICONI supported its customers, when they faced exceptional challenges within their own businesses.
---
A week before the mandate to work from home was announced, I had made the decision to send our team home and start the transition to remote working. Our contingency plans worked perfectly and by the time lockdown began on 23rd March, we were already up and running from our kitchens, spare bedrooms and home offices.
The importance of supporting our customers so they could continue to support their customers
ICONI has an excellent reputation when it comes to customer service. We have very high standards, so it was vitally important that, as far as possible, nothing changed, even though the team were no longer physically together. However, it wasn't just our service reputation that was my concern. Nearly all of our customers run programmes which help vulnerable people and we needed to make sure that our customers were able to carry on delivering their support programmes. In the best of times, their work is incredibly important and during a pandemic even more so.
Checking in with our Customers and asking what we can do to help
Close and regular communication with our customers has also been a strong part of our lockdown survival toolkit. In April, we contacted each of our customers and asked how the lockdown was affecting their business, how well ICONI were supporting them, and whether we could offer any further support. We gained very reassuring feedback, underlining that not only we were continuing to provide good levels of support, but in some cases, revealing that several aspects of our case management software were helping to make lockdown easier.
Stephen Edwards, Financial Controller at Enterprise Northern Ireland, said when we asked how he felt ICONI had performed…
"Honestly it has been seamless! We have not noticed any difference from the normal service ICONI provide. ICONI have provided the same first-class service as always."
Shaw Trust Business Analyst, Keith Savage, also shared with us how using our software has provided many internal benefits for the organisation…
"Having our ICONI solution allows us to track the full impact of COVID-19, not only on our clients but also our performance. We are able to see, at the click of a button, the impact on our performance. This allows us to shape the delivery of support over the remaining year, ensuring we are reaching those that need us the most, whilst maintaining our high-quality standards. We are able to monitor compliance in ways we could never have achieved without this solution, particularly at a time when remote working is making this extremely difficult."
Keeping everyone connected through technology – collaboration boards, quizzes and drop in chat opportunities
After prioritising the importance of ensuring on-going, high quality services and support for our customers, together with my senior management team, I introduced a number of changes, which would enable our employees to adapt to this new way of working. This wasn't a new way of thinking for us – as an employer, ICONI has always invested in our staff because we recognise that when people feel happy and supported, they deliver their best work.
Microsoft Azure DevOps and its collaboration tools has played a big role in helping the teams stay connected. Our Kanban boards are a great project management tool, help us be more efficient and give our teams visibility of all stages of a project. The Microsoft Teams platform has also been used to keep everyone connected, with video calls used for both formal and informal team meetings, and online quizzes.
We wanted to make sure that people weren't missing out on the social contact you get from working closely with others. So, following Dean, our Head of Operations recommendation, we introduced a Kitchen and Lunch channel on Teams, giving staff an opportunity to pop in and chat to their colleagues. I'm happy to report that this has worked out to be both fun and beneficial!
The importance of internal communication, and shopping vouchers!
The pace of change in the world around us has been rapid. While everyone has been affected by these changes, individual circumstances vary, and so do people's reactions. We have worked hard to ensure that we have regular communication with everyone, in order to pick up any issues as quickly as possible. The smallest actions can sometimes make a big difference. For example, early on everyone was given a shopping voucher and encouraged to use it to buy something which would make lockdown easier at home. Niall, our CTO purchased a range of plants and flowers suitable to grow indoors to make his home office more 'visually and aesthetically pleasing'.
Achieving the (previously considered) unthinkable
The last five months have been challenging, but I am hugely proud of how the ICONI team have stayed connected and pulled together. Far from "business as usual", during this time we have not only started working with new customers, we have also delivered new software solutions. When you stop and consider that these solutions have been designed and built from the homes of ICONI employees and are now accessed from the homes of Advisors and Caseworkers delivering support programmes, it's really quite an incredible achievement!