Valentine's Day and Mental Health
Published 14th February 2018
As Valentine's Day arrives, people are preparing to show their significant other how much they love them with fancy dinners, gifts and gestures of love and kindness, but love isn't the only emotion height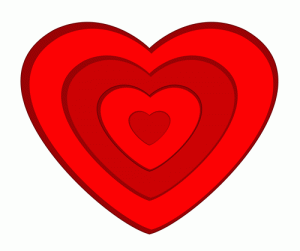 ened around Valentine's day. For many people Valentine's Day brings up feelings of depression, low self-esteem/self-worth and loneliness and with Valentine's Day having such a large media presence it's difficult to escape these feelings. At ICONI we believe whole heartedly that your health is your wealth and looking after your mental health is gravely important.
While it may seem easy to just sit on your own and embrace these negative feelings and let them take over, please don't. There is a long list of things you can do to improve
your mood and help you stay happy and motivated this Valentine's Day – here's a few that we would personally recommend:
• Be Social – I know going outside or making plans and having to talk to people may be the last thing you want to do when you're not feeling the best mentally but, social interactions can have a significant influence on your mood, they can elevate and increase your sense of self-worth and decrease feelings of loneliness. You don't need to be in a relationship to do this either, arrange to watch a movie with some friends, have dinner with your parents or even meet someone for coffee, something as small as a phone call can help improve your mood, plus it will let the person on the other end know you're thinking about them! Gestures like this cost very little and can have a large impact on you and the people around you, not to mention, it costs nothing to be nice.
• After you've gone and talked to your friends or family and been social you will hopefully be feeling a bit better about everything and will be ready to try the second thing that we find works for us when we're not feeling too great, taking some 'me time'. Take some time to relax, a brain that's constantly on the go is bound to get tired and stressed, so take some time to yourself to relax and do whatever you want. Sleep in later than usual, play your favourite game, go for a run or make your favourite food and watch a movie! Learning to enjoy your own company can have wonderous effects on your feeling of self-worth – it's important to appreciate yourself before you can appreciate the many great people in your life.
• The third thing we would suggest trying is some exercise, while exercise obviously isn't everyone's favourite thing to do, its massively important for both your physical and mental health. Doing something as simple as going for a walk can help you feel better, the rush of endorphins will make you feel great and motivated. This is something we would recommend you try and incorporate into your everyday life, not just on Valentine's day, regular exercise can help with a wide variety of mental health issues, it can reduce feelings of anxiety, depression and stress and can even help you feel better! While it may be hard to drag yourself out of the house, we find that it's worth it.
Hopefully you'll find these tips helpful and from everyone here at ICONI, have a happy, healthy Valentine's Day!