We are proud to be an ERSA Employability Awards Sponsor!
Published 26th February 2016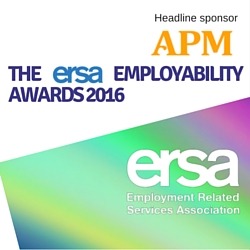 Here at ICONI we are pleased to announce that we sponsoring the 'Partner of the Year Award' at the annual ERSA Employability awards.
These awards demonstrate and champion best practice from across the employment support sector, showing the true impact of frontline individuals and organisations on jobseekers, their families, local employers and the wider workforce.
The awards will highlight innovations in public service delivery, as well as celebrate successful partnerships and outstanding support for specific groups such as young people and jobseekers with disabilities and health conditions
To find out more about these award visit the website by clicking on this link.
The deadline for entries is 14th March at 5pm, so to be in with a chance of winning, enter online now and celebrate the work of your organisation!