Welcome Robert!
Published 16th February 2018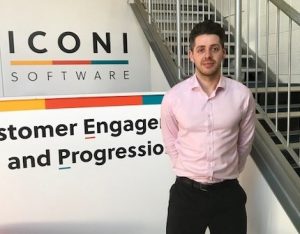 We're delighted to welcome Robert Andrews to the ICONI team! Robert has joined us as our new Senior Application Support Analyst. Robert is a very welcome addition to our Support Team, he will play a pivotal role in our daily operations as we continue to grow and expand as a company.
Our Technical Account Manager, Dean Carville said, "We are excited to have Robert join the ICONI team, the wealth of knowledge and expertise that he brings to the table is exactly what we need at this crucial time in our company's expansion, his role is vital and we are excited to work with him."
ICONI supports organisations that help change people's lives via its Customer Engagement and Progression (CEP) software solution. This software is already in use within charities, local authorities and private organisations throughout the UK and Ireland.  If you want more information or a demo of our CEP software, please contact Kevin or call us on: 028 90319300.