Youth Employment UK – APPG Report
Published 16th February 2018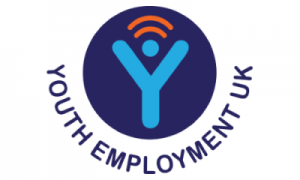 The All-Party Parliamentary Group (APPG) for Youth Employment UK recently published their third report which focuses on supporting those young people furthest from the labour market. They aim to promote youth employment in all its form and to promote the role of young people within he economy, ensuring that the voices of young people are heard and highlighting the need for quality opportunities.
The report details that young people still face too many barriers to employment as the unemployment rate for people aged 16-24 is significantly higher than people in older age brackets and has been since 1992, with the 2017 job index outlining that nearly 2 million young people are NEET and 811,000 (1 in 10) of those young people have been NEET for over a year, which is a drastic increase on the previous year (714,000.)
Based on their findings the APPG outlined several recommendations to government-
They put forward the suggestion that every young person has access to work experience with guidance that is aspirational, practical and soft skilled focused to help young people develop vital skills that will help them secure a job.
Adequate mental health support with early intervention models in place designed to teach young people how to look after themselves mentally and be resilient
One size fits all doesn't work- tailor a programme to the individual- what works for one young person might not work for another
Provide information and financial support for employers to work with young people furthest from the labour market
More invested in identifying young people who are NEET and hidden at a local level and provide them with holistic support.
We are passionate about helping organisations support young people into sustainable employment, we try and do our part wherever we can and we ourselves employ an apprentice and an intern, providing them with vital work experience, support and guidance on their journey with us- they both have a direct manager with whom they liaise with daily to help them get the most out of their time with us.
Our CEP software has been designed to extend our helping hand as far as we can, it is fully scalable and modules can be customised to fit the specific customer needs and is a perfect way to track a young person's journey into employment from their barriers to their end goals and continued support once they are in employment.
To find out how our software can help you specifically please don't hesitate to contact us, here.
Read the full report here.