Feature Spotlight: Managing Specialist Support Partners
Published 31st October 2019
Many of our Customers regularly partner with 'Specialist Support Partners' to compliment the skills and resources within their existing delivery teams. These Partners can provide a range of Intervention Services and support to help participants address their areas of need, which can include both free or paid for services.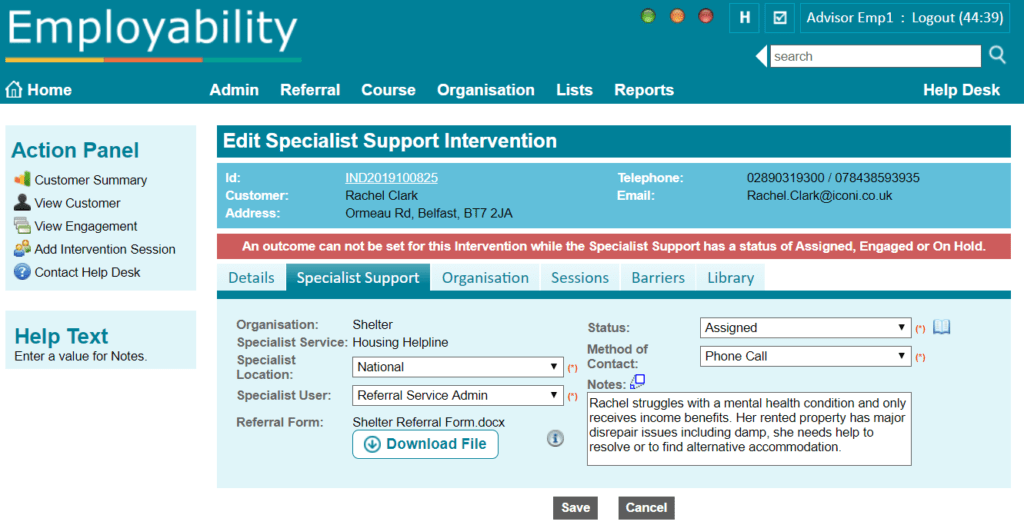 Here we take a closer look at how the ICONI Multi-Programme Solution (MPS) seamlessly enables our Customers to manage these external interventions and relationships.
Our MPS helps you manage your specialist support partners by offering:
Central management of all your intervention services
The ICONI MPS provides the ability to manage all Intervention Services to support Participants across different programmes in one central repository, with organisation-wide visibility.
Full visibility to your advisors of all available internal and external services
Advisors across the Partner Supply Chain are equipped with the knowledge they need to easily access the full range of Intervention Services and associated resources, including those Interventions from the external Specialist Support Partners for a given programme.
Searchable specialist support interventions
Advisors can quickly search for Specialist Support Interventions that are most appropriate to a Participant's needs, and then refer them to these Specialist Partners.
Instant notifications to specialist support partners
The Specialist Support Partner will receive a system-generated email notification providing them with the key information they need to engage with the Participant i.e. a referral.
MPS system access for the specialist support partner
Where appropriate, the Specialist Support Partner can be granted limited access logins, which enables them to acknowledge the referrals they receive and to record the interactions and progress they have with the Participant.
Questions?
For an informal chat about the Managing Specialist Support Partners feature, or to arrange a demo, please call us on 028 9031 9300.