Feature Spotlight: Vacancy Management
Published 27th May 2020
An essential feature for anyone managing employer relationships and needing to track jobs, apprenticeships and placements.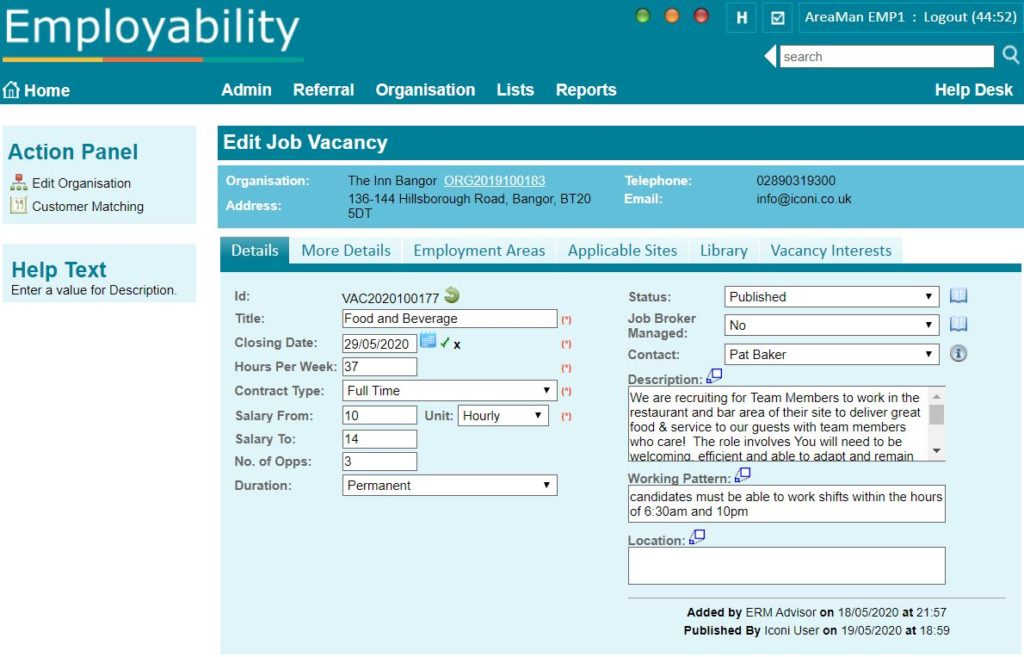 Our Vacancy Management feature is designed to support customers who manage employer relationships. If part of your programme management involves tracking jobs, apprenticeships and placements – find out how this feature can help you improve your programme outcomes.
Highlights of the Vacancy Management feature
Build closer relationships with employers
Thanks to closer and more efficient relationship management, the process of identifying new vacancies, and offering potential candidates to employers to fulfil vacancies, is simplified.
Automated candidate-to-job and job-to-candidate matching
Potential candidates can be automatically matched to existing vacancies. Equally, vacancies can be automatically matched to existing candidates.
Control the visibility of your vacancies
Need to embargo vacancies by geographical region or within a specified timeframe? Use filters to target the visibility of vacancies, as required.
Track candidate engagement
Closely monitor the candidate's interest as they progress through key stages of a job application, e.g. interested in a vacancy, application submitted, attended interview etc.
Accelerate vacancy fulfilment
Real-time performance analytics help drive vacancy fulfilment.
Clear and automatic success tracking
Successful vacancies are automatically linked to create job outcomes, following your programme's KPIs.
Questions?
For an informal chat about the vacancy management feature, or to arrange a demo, please call us on 028 9031 9300.