ICONI appoint Dean Carville as COO
Published 26th November 2020
ICONI Software is delighted to announce the promotion of Dean Carville to Chief Operating Officer (COO).
This new role reflects an increased focus on achieving our ambitious growth plans and streamlined operational delivery, as we move ever closer to becoming the leader of Beneficiary Support software solutions.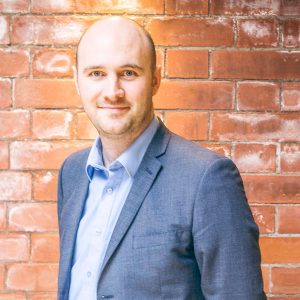 Throughout his career, Dean has gained extensive experience working across a wide range of roles in IT Services, Operations, Software Development and Technical Delivery. Within ICONI, he oversees Customer Support, Customer Success and Project Delivery Teams. Since joining ICONI nearly 10 years ago, Dean has transformed our Support Services to utilise an ITIL-based approach. He has recently managed the transition of our Project Delivery processes to utilise an Agile-focused methodology. This implementation has enabled ICONI to deliver multiple concurrent projects, in much shorter timeframes.
Speaking about his promotion, Dean commented: "I am absolutely delighted to be taking on the role of Chief Operating Officer at ICONI. I look forward to driving forward the company's operational delivery in line with our vision and ambitious growth plans. I'm proud of how I've been able to enhance our support services over the last ten years. Importantly, these changes have really benefited our end customers and enabled them to deliver life-changing support more efficiently."
ICONI's Managing Director, Liam Jordan commented. "Dean has in-depth experience across key areas of ICONI's operations and he excels at managing teams, delivering projects on time and within budgetary constraints. For over 10 years he has dedicated himself to the success of ICONI, and as a result has fantastic relationships with all our customers. ICONI is looking forward to utilising Dean's expertise for our continued strategic growth."
In his new role as COO, Dean will focus on the operational growth of ICONI, and will lead our experienced team in delivering and supporting projects for our customers, increasing the value that ICONI can bring to organisations that positively change people's lives.