We are hiring!
Published 22nd June 2020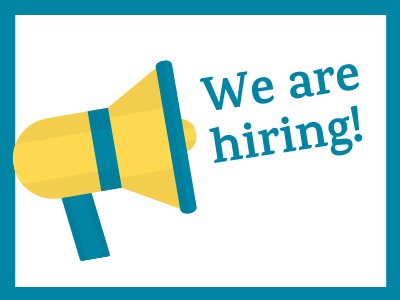 We are pleased to announce that the ICONI team is continuing to grow and we are currently recruiting for a number of exciting new opportunities. If an excellent working environment, rapid skills acceleration, on the job training and vast exposure to all stages of the lifecycle of a software solution appeals – then take a look at our four current vacancies.
Cloud Support Analyst (CSA062020)
Work within our Service Desk to provide exceptional first line customer service.
Customer Success Executive (CSE062020)
Driving forward and managing our Customer Success.
Software Developer (SD062020)
Delivering innovative web-based customer solutions to help change people's lives
Graduate Software Developer (GSD062020)
Delivering innovative web-based customer solutions to help change people's lives.
What's it like to work at ICONI?
Our beneficiary support software platform changes people's lives. With people at the heart of our Customers' organisations, it should come as no surprise to hear that they're at the heart of our business too. We know that our continued success simply wouldn't be possible if we didn't have the right team behind us. That's why we seek out the highest calibre people and invest in them.
If you'd like to find out more about the reasons why our employees enjoy working at ICONI, take a look at some of our recent team profiles from Shannon, Ryan, Niall and Dean.
About ICONI
The ICONI CEP Platform helps those responsible for the delivery of beneficiary support programmes. By acquiring specialist knowledge gained during the last 19 years, we have invested our experience into the creation of a software platform that contains everything organisations need to effectively deliver, manage and evidence programmes. Our software is used by a range of organisations including the not-for-profit, charity and public sector. It enables them to apply their resources with the greatest effectiveness and efficiency, helping relieve the strategic and operational complexities of support programme delivery.
Beneficiary support programmes have the potential to achieve the greatest impact when they're managed by software created to specifically handle programme management.  When the technology fully supports everyone from the programme managers to the end participants – everyone benefits.